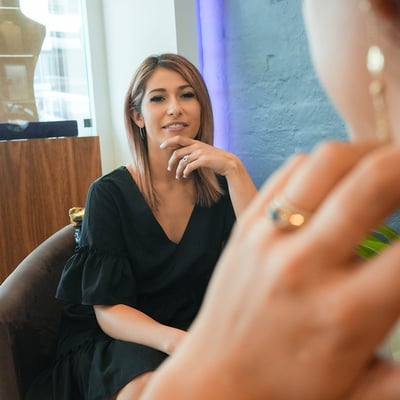 It's all about YOU
No pressure. No cost. No obligation.
Just a friendly & stress free one-on-one design session with Louise or David where you can ask any questions you may have.

Be part of the action
Not only can you see our workshop and meet our jewellers during your design session, you are included throughout the whole process from the moment you say GO.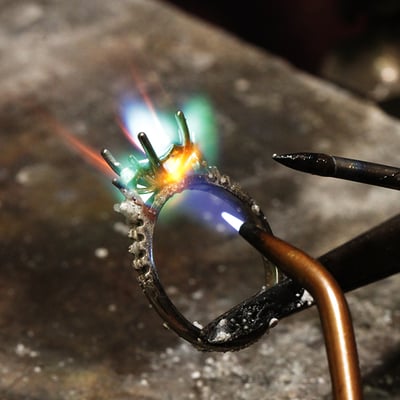 What do I need to Bring?


If you are designing an engagement ring or custom piece, bring any necessary photos that will help define what you are after - but if you have no idea, we can help you narrow it down. If you are wanting to remodel your jewellery, please bring in all the pieces you are thinking you would like to use.
Can I look at potential Stones?


Yes! We have Sapphires of all different shapes, colours & origin, you are bound to find something you love! If not, we will find the perfect stone for you.
If you are wanting a Diamond or Lab Grown Diamond ring, please let us know before your appointment if you have a rough idea on what you are after (colour/cut/clarity/size). If you have no idea, we will take the time to talk you through Diamonds and help find something suitable for your ideas & budget.
What if I need more than 60 minutes?


The initial session is usually enough to answer all your questions and give you an idea on what happens next. Sometimes we may ask you for another short appointment in person or phone/zoom call if we have final things to go over eg. showing you more potential stones, discussing and finalising design, or a quick chat to answer any final questions.
Is there a cost if I don't go ahead?


Not at all. Our appointments are at no obligation and are free of charge. The most important factor is finding a jeweller you feel is the right choice - it is a lifelong investment after all.